EXPERIENCE THE INFINITE COLORS OF TRANSPORT ON 200 M².
MAKE AN APPOINTMENT AND LET US CONVINCE YOU OF OUR SOLUTIONS
YOU CAN LOOK FORWARD TO:
New Dimensions
More AGV & AMR in action. More innovations & product
highlights! Discover the Infinite Colors of Transport on 200 m²!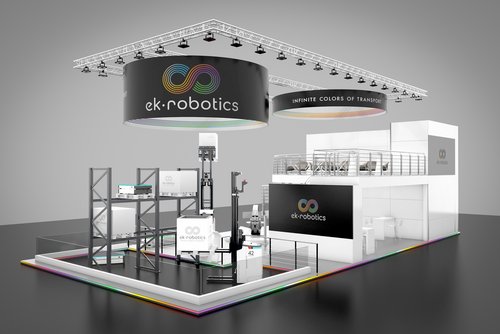 Discover ek robotics live!
We are one of the leading manufacturers of automated guided vehicles (AGVs) and system integrator of innovative high-tech transport robotics for production and warehouse logistics. With 60 years of experience in design, development, manufacturing and turnkey integration, we realize intelligent, networked and flexible transport solutions for the fully automated, in-plant material flow of our customers operating worldwide, in every industry, with over 300 employees.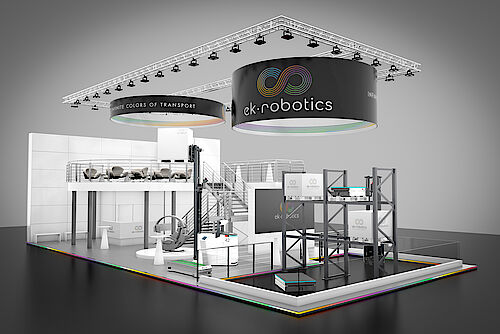 That's why LogiMAT
LogiMAT is the leading international fair for intralogistics. Once a year, up to 1,500 exhibitors present the latest technologies for intralogistics solutions here and draw a complete market overview of everything that moves the intralogistics industry.
Visit ek robotics on April, 25th – 27th at the LogiMAT in Stuttgart in hall 6, booth B05 and experience the Infinite Colors of Transport!